Overwatch Club at Hickman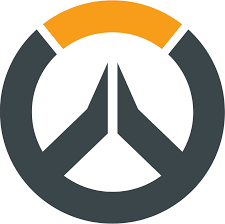 The Media Center's Gaming Crib is put to good use by Hickman's e-sports team.
Nicolas Araujo | Reporter
Overwatch is a club for aspiring gamers and a good start on e-sports, possibly even opening doors for scholarships at universities such as Mizzou and CMU. The Ukatsu team is the host of this project making possible sponsorships, physical and mental health routines and organizing LAN and online state championships for the students. The Overwatch club at Hickman allows students to play, have fun and improve their abilities by having championships that follow the Overwatch World Cup patterns in Saturdays, casual matches, and most importantly, help from the most experienced players of the club. 
Mr. Bechtel, coach and adult participant of the club has a very clear goal for the members under his tutoring "As competitive gamers, our objective is to be the best at CPS," Mr. B. said. At this club, you will be able to play one to two matches before another student turn, and between games perform scheduled exercise breaks. The Hickman High Gaming Crib is a $30,000 dollar room, filled with Alienware rigs to suit every gamer necessity. At the moment, CPS has no other e-sports training room, so the Hickman Gaming Crib is shared with Battle and Rock Bridge High schools on other days. For further information or to be part of the club, simply join the students at the Hickman Gaming Crib every Thursday and speak to Mr. B– Big opportunities and rewards await the most talented aspiring players.