The Fate of Recruits
The untold truth about sports recruitment in the middle of a pandemic.
COVID-19 is causing a lot of problems in the world of sports and many athletic events look different due to the global pandemic, including how colleges look and recruit players. Coaches, players, and Hickman alum athletes are doing their best to adjust, but many were disappointed in how this new system was being developed and its perceived inability to highlight athletic performance.
Hickman alum and former track and field star, Kailey Johnston, said: "Let's say the seniors that maybe wanted to do track and wanted to go to college didn't have that last opportunity to prove to college coaches and show what they could do?" It is a sad and difficult transition for seniors this year with visits and last-minute improvements especially in comparison to past years, but colleges and coaches are trying their best to normalize the situation.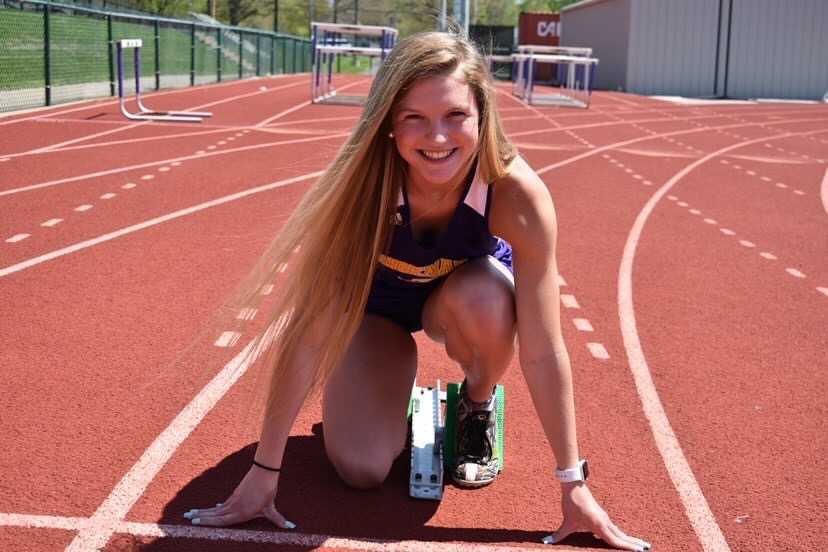 It has been difficult to adjust to this transition in looking at athletes' performance. Many parents and coaches wonder if the athletes' performance and potential have been cut short because of the circumstances. Many teams and programs treat COVID-19 differently; some see it as a roadblock or hurdle to get over, others use it as a time for improvement and a way to learn for future endeavors. Devin Turner (12) says this to future athletes: "Make the most of your opportunities, you never know what may happen… just like the situation we are in right now."
With many different outlooks on this situation, it looks like most of Hickman Athletics are hopeful for the future and what might come to be. Senior athletes like Turner and Adison Barnet-Hill are positive for what the later years have in store and are excited to see what playing college football will look like in their near future. Barnet-Hill said: "The calm atmosphere has affected our playing performance" but he has hope that his past several years of football have prepared him for this journey into college-level athletics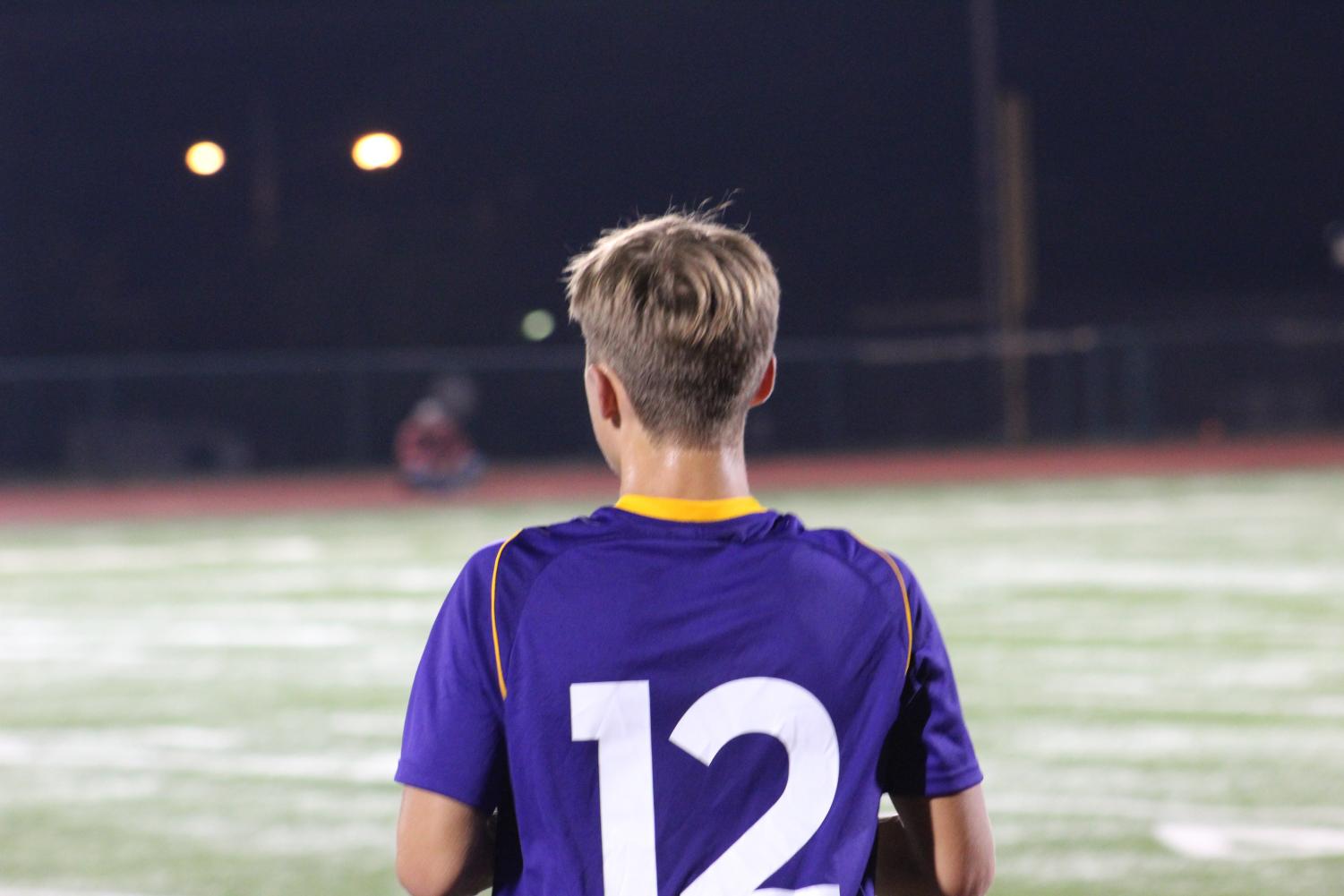 Last year's spring sports seasons were cut short due to COVID-19, leaving questions unanswered for colleges, coaches, and players. If a senior is interested in the next level of competition, how can they show that when they can't compete?
"Yeah that is a difficult situation, people treat COVID as an injury in the sports world. Luckily we have not had any kids test positive…We are well equipped to handle this situation," said head soccer coach Ross. The coach feels hopeful that the players will thrive even with the negative impact of COVID, he has faith in his team. His positive outlook is bringing hope to seniors in the intense process of recruitment. This process is difficult on its own but COVID has made the process more difficult than even imaginable. Luckily, these players have someone with a positive outlook on the situation to be a great support system.
"We might not be able to race as much, but we do get to race enough that we can get to full potential," said cross-country's head coach, Korte. Korte is yet another outstanding Hickman coach who has an uplifting outlook on this season and the potential of his athletes. Hickman seems to have a very optimistic approach to the COVID-19 situation we are all facing. The coaches have been nothing but supportive of their players and have helped out to extraordinary measures to make sure colleges have been able to see as much performance as possible. 
With many players' fate in the hands of a pandemic, this season obviously has not gone to plan for most of the teams here at Hickman, but even with these conditions student-athletes, parents, and coaches have persevered through it all. "Play every day like it is your last," said Coach Ross. These words have never been truer than for a season flipped upside down. The athletes will continue to push through the tragedies of a calm atmosphere at games, difficulty visiting colleges, fewer recruitment camps, and so many more devastations they have faced and will continue to face with this extreme year.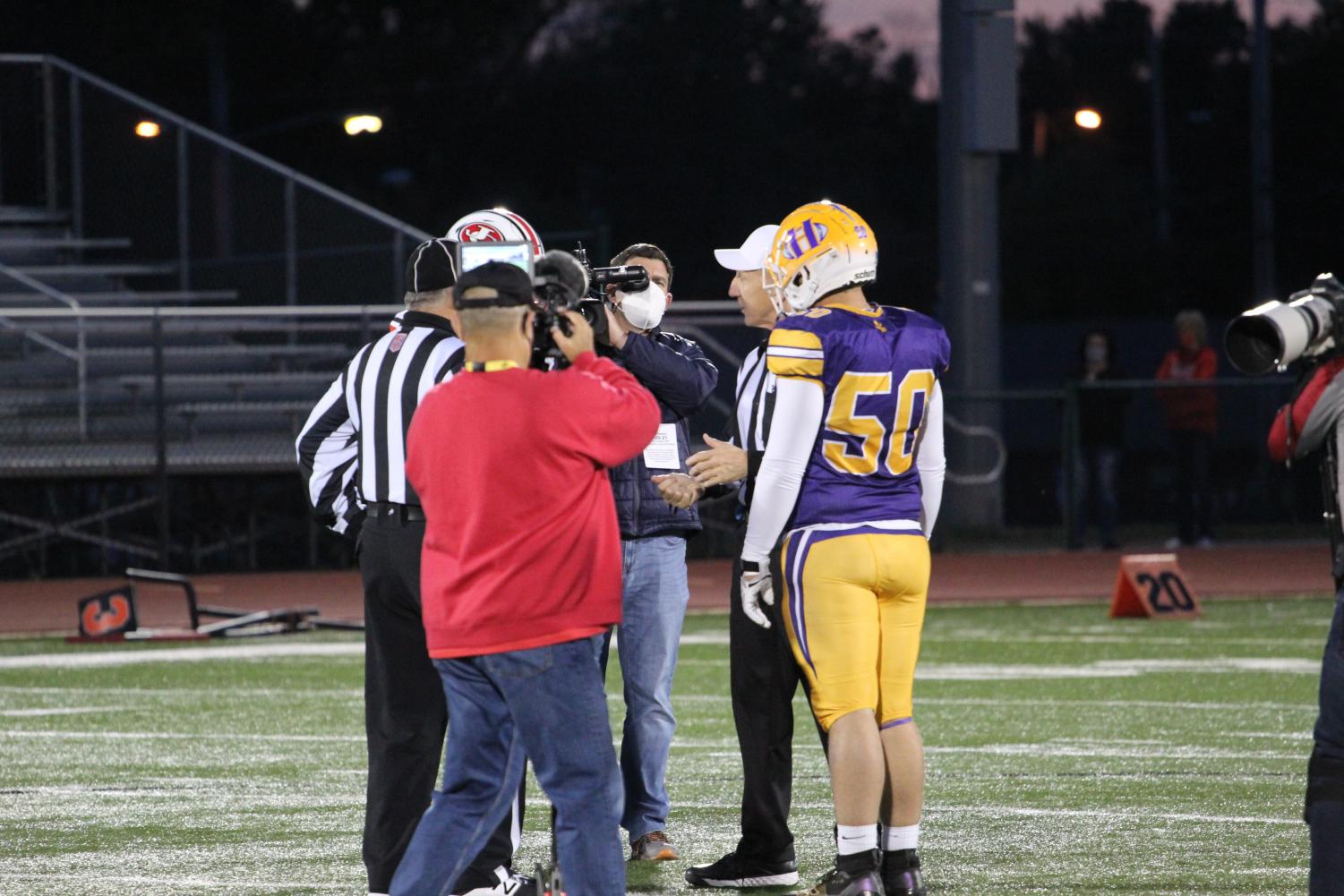 Leave a Comment