A New Agreement Between Bird and the City of Columbia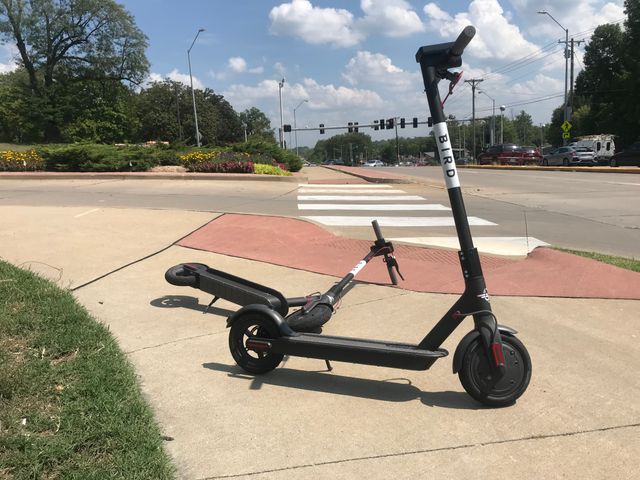 Marissa Kraus
November 8, 2018
The public use scooter company, Bird, has certainly made their mark across the country, including Columbia. The company, established in 2017, is a California based business that operates electric scooters that are left around towns and cities for people to rent. A phone app is required to rent a scooter, and it is one dollar to rent and and then $0.15 per minute used. A proof of license is also required to ride a Bird.
According to the Columbia Daily Tribune, Michelle Neumayr, a Bird spokeswoman, said the Bird scooters were originally placed in Columbia as a university po-up tour, but didn't say how long they would be here.
Once the company started to operate in Columbia, the company has found immediate success, especially on the University of Missouri campus where students everywhere can be seen riding the scooters to their classes. However, the company has been operating without a license from the city and therefore the City of Columbia has been working to figure out the next steps for Bird's presence in the city.
According to Columbia Second Ward City Councilman Mike Trapp, one of the City's main concern is the blocked sidewalks that the scooters impose.
The company and the City of Columbia have reached a tentative agreement that will be up for approval in November.
The new agreement between Bird and the City of Columbia says that the city would receive $10,000 for a business license and $1 per day for each scooter placed in the city.  To address the sidewalk concern, the agreement also says riders have to stay off of sidewalks, as well as out of city trails and parks.
Other parts to the tentative agreement include users required to where a helmet and hours of use being prohibited  between 8pm and dawn.