Reaching for Red and Gold
I recently looked into Hickman's newest commit, Evan Shory who recently signed on to Pittsburg State. When hearing Evan talk about his new career choice his face lit up with excitement. Evan knew that he had made the right choice by the coaches, team, and the history of the university. Seeing athletes come out  faster than what they went in, gave him the urge to choose Pittsburg State. Shory spoke on how much more training and dedication went into being a division two athlete but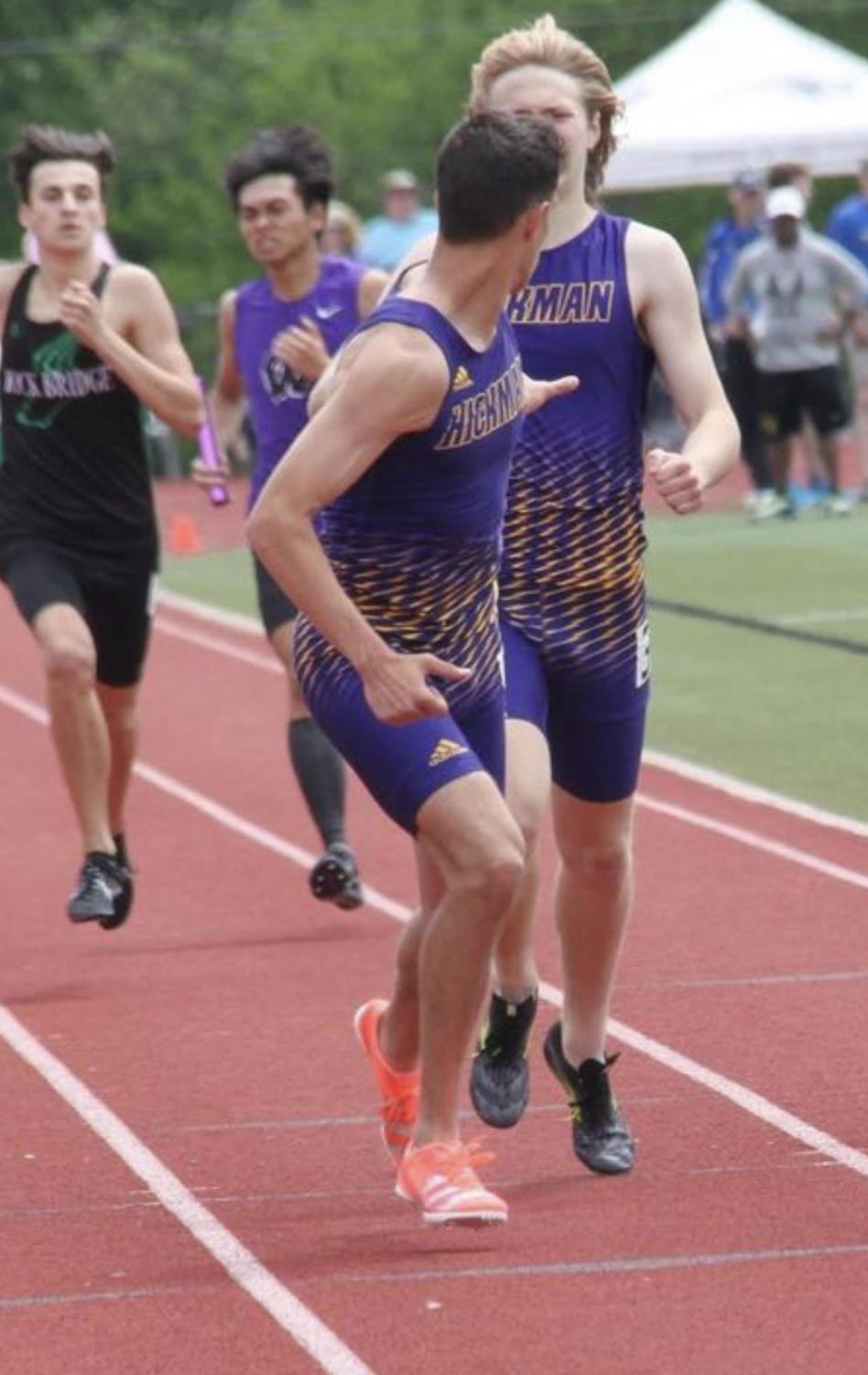 did not seem nervous but instead thrilled. Evan says he is "excited for the challenge and opportunity to grow". 
Being such a strong runner and overall athlete Evan jumps on any opportunity to better himself and learn. Coming into high school Shory was not extremely competitive and had a lot of growing to do; he took this as a challenge. Seeing all the other fast and dedicated athletes he was able to push himself to train like they do, learn from their experience and adapt. With his ability to learn so fast he ended up becoming one of Hickman's top runners and started branching out.
Evan's obvious dedication to his sports unfortunately ended up leading to injuries. One injury that seemed to be the end of his career was a foot injury his junior year. The doctors and trainers he had available were unable to figure out what the source of the injury was. With all the questions and no stability Evan "almost quit" and became worried that everything he had worked for would be over. Thankfully out of nowhere  his foot was able to heal just in time for Quarantine. 
Once again Shorty took this as an opportunity to grow and learn. Adapting to his new capabilities without a team, and recently out of an injury was a difficult hurdle but ended up helping his running career in the end.  Evan says " I was able to learn from my injuries to find out how I should train, and when to push myself, I wouldn't have known otherwise". Being able to have these life lessons was a way for him to find out who he was as a runner before hitting the collegiate level, or hurting himself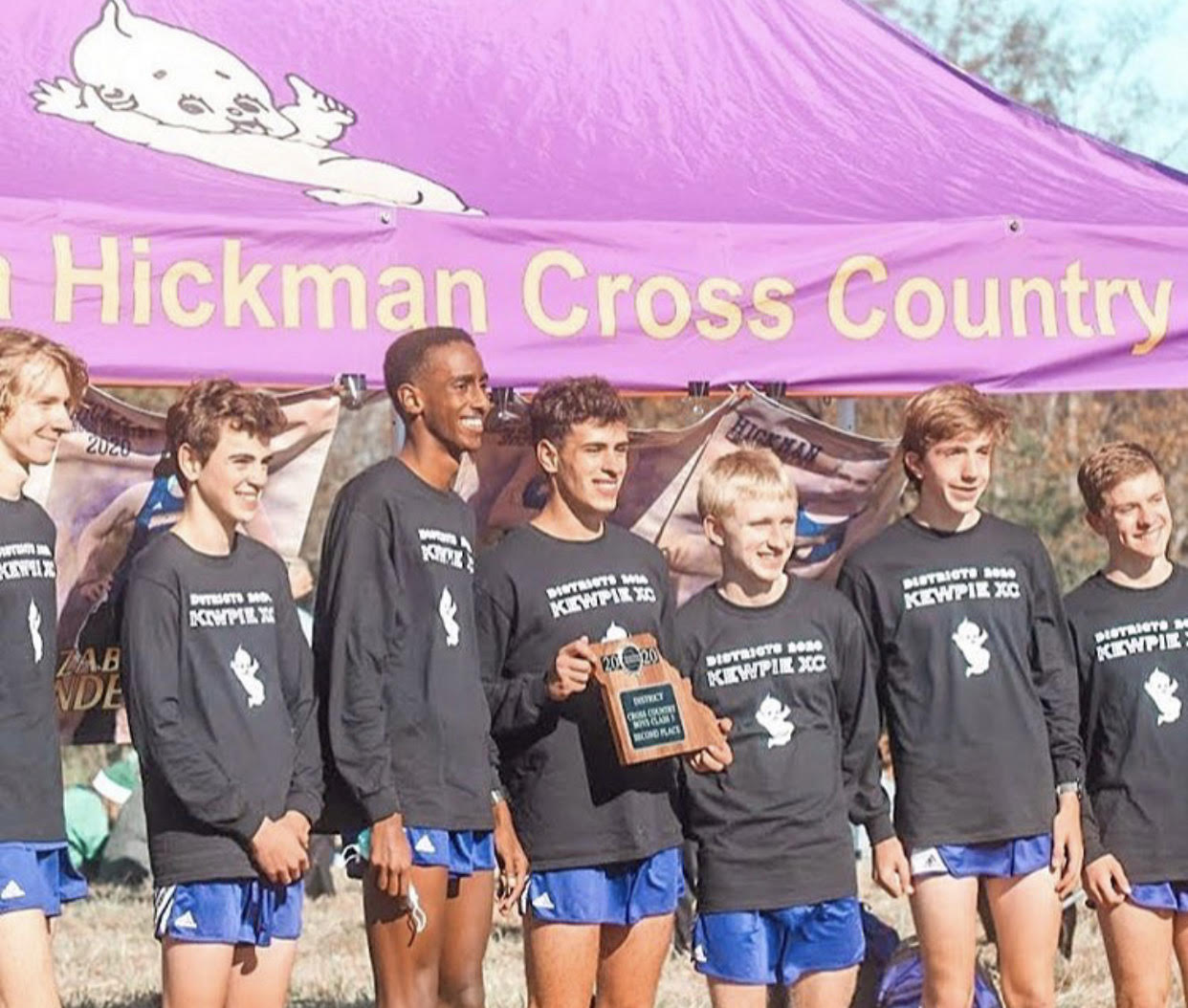 enough to ruin his career. Quarantine was able to strengthen him as an athlete, by giving him many opportunities to train and recuperate. Evan says "My mileage went up and I ended up losing some weight", which in running is a huge accomplishment, especially without a team or coach.
With so many life lessons, failures, successes and memories Evan explains how hard it will be for him to leave the team that developed him as an athlete; "There my family". Hickman is the place where Shory learned to love the sport,  there will always be a place in his heart for Hickman, his team, and his coaches. Moving forward he will be able to take all the lessons he has learned from a variety of experiences to Pittsburg State and strengthen himself and the team. 
Leave a Comment