Kewpie Book Nook: Choose Your Valentine Edition #CuteLove
The Jasmine Project By: Meredith Ireland
Have we met before?' I ask. He smiles. 'No, I'd definitely remember you'"
Jasmine's life is amazing, well it's good enough. She is about to move in with her long-term boyfriend and go to community college for nursing. This is exactly what she wants, kind of. Her life is stable and going well, until it isn't.
She finds out her boyfriend, Paul, was cheating on her and her life is turned upside down. Her family sees Paul cheating on her as an opportunity to show Jasmine how she really should be treated. Jasmine's family devises a scheme to set Jasmine up with the most eligible bachelors, without her knowing of course. There's no way she would agree to it, so they decide to do it behind her back, a little Jasmine Project. 
There's no pressure for her to choose any of the boys of course. Her family only wants to show her how special she is, and how she should really be treated. And if she ends up with a boy at the end, all the better.
But with the family betting on their favorite boy, the boys going rogue, and Paul getting back in the picture, Jasmine's happily ever after might end in total heartbreak.
At the beginning of the book Jasmine thought that she could never do better than her loser boyfriend, but through her meddling family she discovers how much she's truly worth. She never believed that she was good enough for anything, she thought that the best she could have was to settle. But through the unbelievably sweet guys that her family sets her up with, she realizes that she's been selling herself short this whole time. The boys make her realize that settling is not meant for her. The boys push her past her comfort zone, and she grows into her full self throughout the book. Jasmine's growing love for these boys helps her realize her true worth. Her love is what makes her stronger.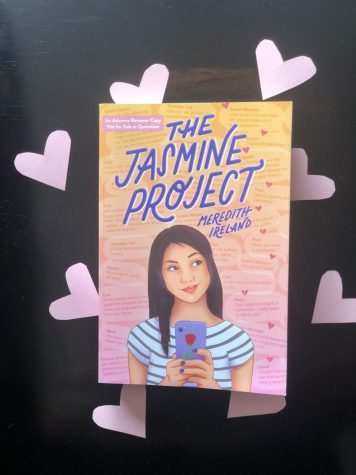 Leave a Comment