Author Mindy McGinnis Visits Hickman
On Wednesday, October fifth, Missouri Gateway Award-winning author, Mindy McGinnis visited Hickman High School. She spoke to students about her many books and sat down for an interview with the P&G. 
McGinnis won the Missouri Gateway Award for her book Heroine. Heroine follows Mickey Catalan as she navigates recovering from a devastating injury. Mickey is the star catcher for the small town's high school softball team. When a car accident injures her leg and hip, she turns to painkillers to get her through rehabilitation.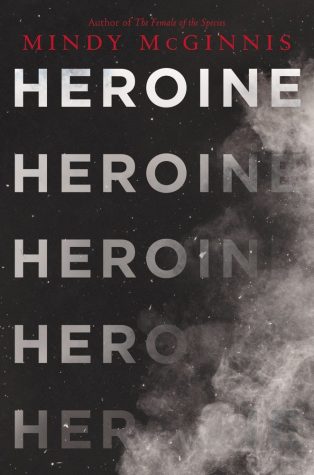 When McGinnis was asked how much of Heroine was based on the current opioid addiction in the United States, she replied, "Pretty much directly," and went on to cite her inspiration for the book, "I was visiting a school in Southern Ohio, and it's an area of the country that is looked at as the beginning of the opioid crisis. I was visiting a school down there, and they had read one of my books in a district-wide read, and the librarian that had set up my event was like, 'I'm really sorry, but some students have to get up and leave during your presentation because there's a funeral today for a student,' and I was like, 'Oh, God, I'm so sorry. What happened?' And she said, 'It was an OD,' I was like, 'Oh, God, that's awful,' and she said, 'Oh, it's our third one this year.' It was November. They had three kids die in three months. And I was like, 'That's horrible,' and she said, 'No, that's the average around here. We lose them pretty fast.' I ended up having a conversation with an upperclassman girl who was helping to plan the prom for that year. And she told me that they had settled on a black tie theme for their prom because they knew that they were going to be going to more funerals, and they needed to have nice funeral clothes and so they wanted a nice black dress that they could wear to prom and they could wear to funerals. Yeah, it was the most depressing thing I've ever heard."
McGinnis also explained her reasoning for having a female-athlete lead in the book, saying "I always wanted to write a female athlete book. I'm a female athlete, and it's really hard to find books written for teens with characters that are female athletes. And I don't have a good reason for that. You can find male athlete books really easily, but female athletes, you can't. And I've always been really frustrated by that, and always wanted to write a female athlete book. The truth is that a lot of young people that end up hooked on OxyContin and then move on to heroin, do so because they're injured in their sport, and they have to use painkillers to get through their rehabilitation and recovery. They end up hooked on them, and then 'graduate' to street drugs. So I was able to take those two things, the fact that I've always wanted to write a female athlete book and pair that with the opioid crisis, to write the Gateway award winner."
McGinnis has another book up for the Missouri Gateway Award, called Be Not Far From Me. In this nominated book, Ashley, a girl more comfortable in nature than anywhere else, goes into the woods with her friends for a night of partying. She briefly leaves the party to go to the bathroom when she finds her boyfriend with another girl in the woods. Heartbroken and furious, Ashley runs into the night, only to fall into a ravine. She must find a way back home, despite the growing infection in her leg.
McGinnis stated that Be Not Far From Me was her favorite book she's written saying, "That one is really personal to me. There are a lot of reasons why, but some of the stories that are from my main character's childhood are actually stories from my childhood."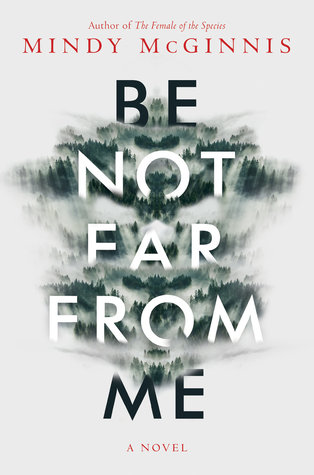 McGinnis told the P&G about her writing process, saying, "Typically, what I want to do is I write 1000 words a day, which is four to five pages, and then I stop. And the next day I write 1000 words again, and I look at what I wrote the day before, and fix it a little bit. I don't do a lot of heavy editing or anything like that, just small changes. So then I write 1000 more. And then the next day I read the 1000 that I wrote the day before, and you just keep going until you have a book, which is anywhere from 65 to 95 thousand words, and so it takes time, but that is how I prefer to write and if you go about it with that approach, it'll take three to four months to write a book. That's how I prefer to do it. Sometimes I'm really bad at procrastinating and sometimes I end up in a situation where I've put it off and I've put it off and I've put it off and I have to write a book in three weeks. And I've done that twice now. And I don't recommend it. It is not healthy physically, mentally, emotionally, psychically, spiritually. But I've done it twice now. And when that happens, you're just writing as much as you can, as fast as you can. You just get it done and you make sure there's a beginning, a middle, and an end. And then you go back through and you make sure that it makes sense. And then you turn it in."
McGinnis later advised young writers, saying, "I don't think you have to have any special training to be a writer. I actually never had a moment of instruction. I went to a really small high school, we graduated 67 kids a year, really tiny. And we didn't have creative writing classes. And I didn't go to college for creative writing. I've never had any instruction in creative writing. I learned how to write by reading. And that would be my advice for anyone: if you want to be a writer, the first thing you have to be is a reader."
McGinnis worked as a school librarian in the small town she grew up in. She interacted with young readers every day and said that reader-based awards such as the Missouri Gateway Award meant more to her, "As a writer, it's like, when you get good reviews, like it always feels good. And when your fellow writers are like, 'Hey, you're doing good work,' or professional reviewers are like, 'Yes, this one's good,' that feels good. But when my actual audience of readers are like, 'No, this was the best book,' and when teenagers are actually saying, 'Yes, I read this book, and I liked it,' that is what feels good. Yeah. So when I know that I won an award that was actually reader-based voting, that's super cool."
Mindy McGinnis has published twelve books of varying genres, but her trademark writing style includes many dark elements. McGinnis' next book is called A Long Stretch Of Bad Days. It is a young adult mystery that is coming out in 2023. McGinnis' visit sparked lots of interest in Hickman students. After she finished speaking, a large line formed to ask questions and purchase her books.
Leave a Comment