Flashletics: February
Catching up on how Kewpie Athletics is staying hot this winter
Girls Basketball:
Girls Basketball has been working hard this season. Their record is 16-4 so far. Coach Morgan Scott talked about their turn-around from last season saying, "What a difference a year makes! Last season we finished with a 7-16 record. Thus far this season we have achieved a record of 16-4 and a state ranking as high as number eight in the state according to the Missouri Basketball Coaches Association (MBCA)." They have wins against Jefferson City, and Capital City High Schools. When asked about the seniors on her team Scott said, "Thank you! When you first start a program and begin to lay the foundation, you need that foundation to be firm. Our senior class is doing just that. They lead in more ways than they get credit for. They are great ambassadors not only for our Hickman Girls Basketball Program but also for Hickman as a whole. They are great students, great role models, and great women!" Let's cheer on the Kewpies for the remainder of their season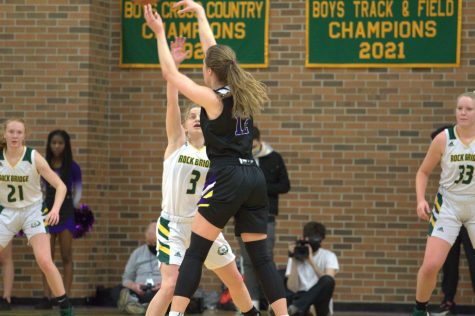 Boys Basketball:
Boys Basketball started their season strong with many wins in a row. They have a 12-11 record so far. When asked about what their biggest achievement this season was, coach Cray Logan said, "I'm extremely impressed by the chemistry and the bond that these young men have created…they have done a great job holding each other accountable throughout the season." The boys basketball team has many seniors on their team, when asked what he would like to say to them, Logan said, "I'm extremely proud of them, and extremely thankful for their sacrifice: for their time and commitment to the team. And if there is anything I can do for them in the future, I will." We're rooting for the boys basketball team as they go for the Conference and District championships.
Girls Wrestling:
Girls Wrestling has been putting in the work this season. The girls finished their season with a good district tournament. When Coach Dan Pieper was asked about the season he said, "The girls had a great district tournament, and came up just short for State." The wrestling team has a couple of seniors on their team and when asked about them, Pieper said, "They are great leaders and individuals that came to work hard and had a lot of pride to compete every day." Congratulations to the girls wrestling team on a great season.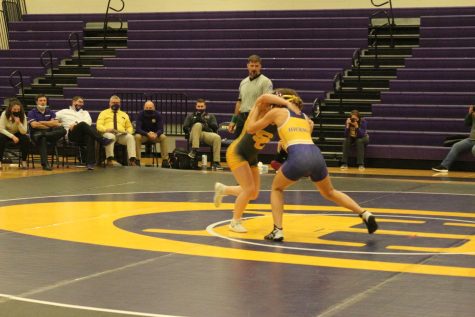 Boys Wrestling:
Boys Wrestling has had a great season. They are ninth in the state and have athletes going to the State Tournament. When asked about the season, Coach Dan Pieper said "It's been a great season so far. I am looking forward to seeing how the kids finish and where they end up in the State Tournament." The boys wrestling team has many seniors, and when asked  about them Pieper said, "It has been a great few years with the seniors." Good luck to the boys wrestling team at state.
Girls Swim and Dive:
Girls Swim and Dive has done very well this season. Their coach, Taylor Birsa, said when talking about their biggest accomplishment this season, "Resilience. We have had a number of positive cases or girls quitting on the team this year which caused the remaining girls to step up in events they were not comfortable with, at first. I am so proud of the girls who have finished the season strong and helped the Kewpies place at the different invites we attended this season. We have seen a lot of best times come from all of the girls, which is always exciting to see. It means hard work pays off." They have had multiple athletes commit to college for swimming. They have Faith Cummings, committed to Quincy University and Adelaide Reaser, committed to Truman State University. We're cheering on the Kewpies in districts and in State.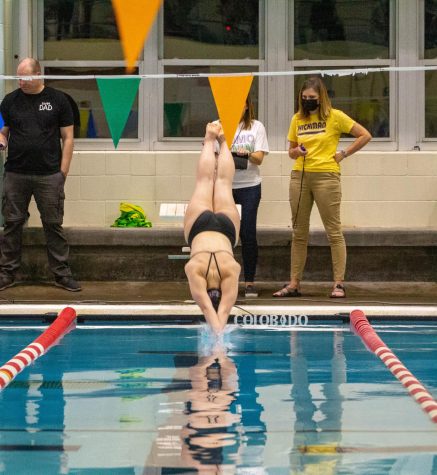 Leave a Comment